Rewarding, not easy.
Pilots are built, not born. We lay the foundation.
Learn More
More than just a test endorsement.
Get ready to enter the real world, whether it's a flying career or simply a lifetime of fun. You'll apply concepts from day one, and graduate with the confidence to safely continue your flying education. And yes, you'll pass the written test too!
Lessons that won't make your eyes cross.
Nobody likes a long lecture. Our videos are short and cut right to the why.
Enhance your studying!
Lose yourself in an ever-growing catalog of elegant handouts, study guides, summaries, and more!
Experience you can trust.
Your instructors include airline, corporate, and competition aerobatic pilots. You don't just have one instructor — you have a whole team!
Your courses go with you!
Study anywhere with a smart phone and internet.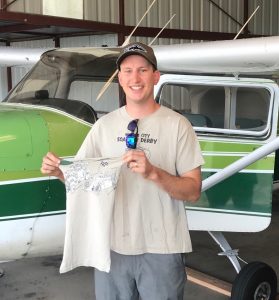 "Flight Apprentice and their easy access approach to online flight training made all the difference for me on my journey to a Private Pilot's Certificate. I am the type of person that typically needs to have information presented to me 4 different ways before I can understand it, but the way Flight Apprentice explains the material made things click instantly. Their handouts/graphics are amazing and their ability to explain difficult topics in common sense terms helped me feel well prepared for my Private Pilot Checkride. I would highly recommend them to anyone looking to start training!"
Blake
Private Pilot