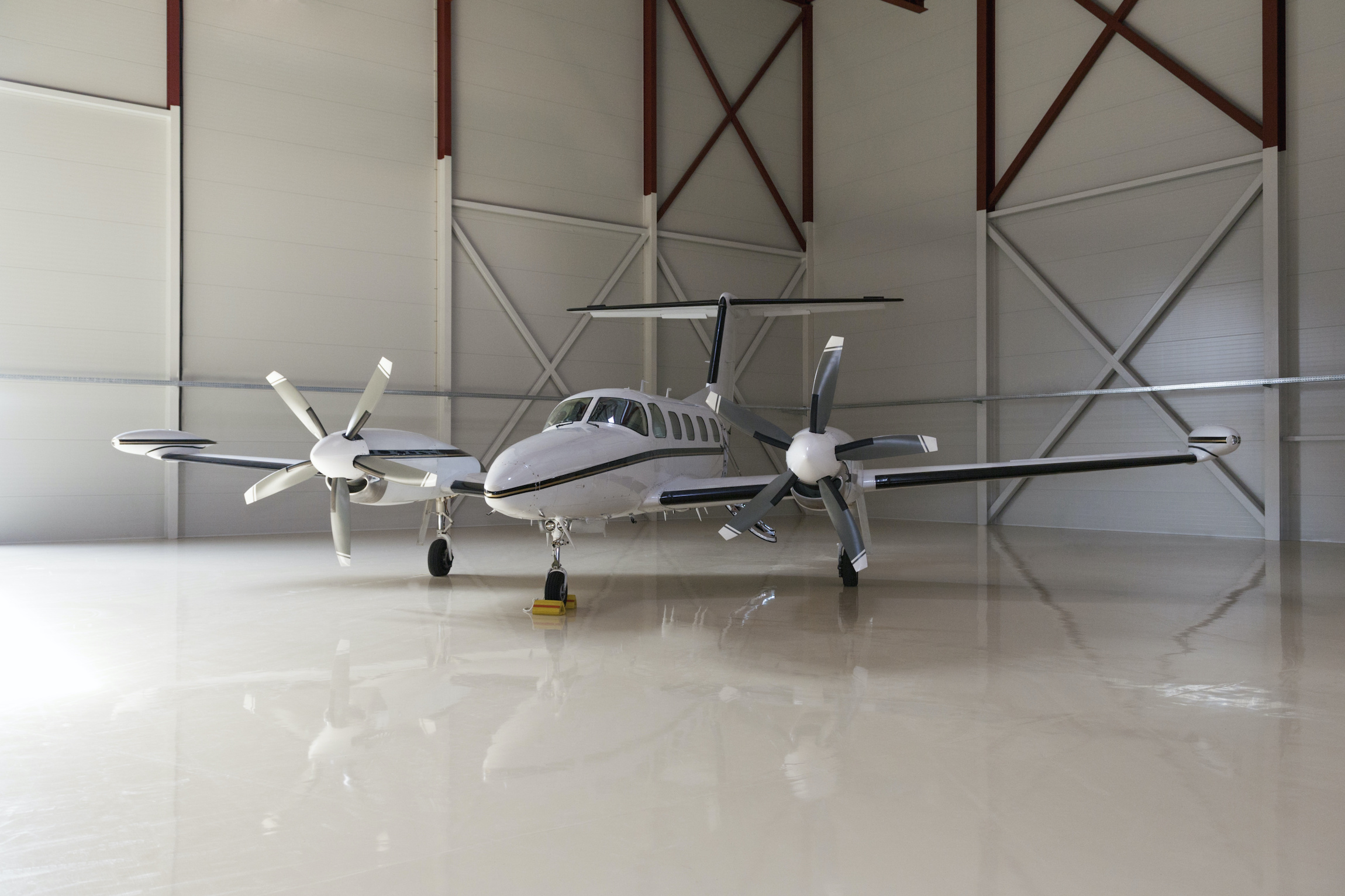 Multi-Engine
Welcome to leg day! Flying an airplane with two engines is not so hard: the challenge is flying a two engine airplane with just one engine.
"An Entirely Different Kind of Flying Altogether"
Once you have a multi-engine rating on your certificate, you can fly airplanes not only with two engines, but three, four and more. That's because once you understand the aerodynamic and procedural aspects of flying a twin, you can apply them to flying airplanes with any number of engines.
During most of the training, however, you'll only have one engine. That's because the primary focus of multi-engine training is preparing for, and dealing intelligently with, engine failures in a variety of situations. While multi-engine flying opens up a world of heavier, faster airplanes, it also requires decision making and procedural-discipline often overlooked prior to reaching the multi-engine environment. During an engine failure on the takeoff roll, for example, pilots must immediately use their briefed plan and best judgment to determine whether it is safer to fly or to continue.
Our Training Philosophy
This course is specifically tailored to pilots seeking to approach multi-engine flying with a career-pilot level of discipline. We think that multi-engine flying is a serious enough business that there's no other way to approach it. The lessons, study materials, handouts, and quizzes in this course are a synthesis from a team with thousands of hours in a variety of powerful, and frequently unforgiving piston, turboprop, and jet multi-engine airplanes including the Cessna 310, Beechcraft KingAirs, De Havilland Q-400, and Boeing 737.
Included in the Course:
Lecture videos that keep it simple.
Our blackboard-style lectures make topics like critical engine aerodynamics and the balanced field concept digestible and actionable.
Full access to our resources library.
This course includes access to several polished visual guides to help pilots understand critical multi-engine concepts.
Course Instructor
Andrew Mooon
Andrew is a Gold Seal Flight Instructor, Part 141 Chief Instructor, and corporate jet pilot. His wide-ranging multi-engine experience includes the Piper Seminole, Cessna 310 and 414, Piper Navajo, Beechcraft Baron and KingAir, Cessna Citation, and Embraer Phenom.
Frequently Asked Questions
What written test will this course prepare me for?
It won't! But it will prepare you to add multi-engine privileges to your existing Private or Commercial certificate.
How long does the course take to complete?
The exact timeframe will vary by student, but plan for 50 hours of time between watching lectures, making flashcards, and studying the content.
Do I need to complete the course in a set timeframe?
Nope! However, if you think it may take you a while, you may consider purchasing the course up front, instead of choosing a subscription option. It will likely be cheaper for you in the long-run.