Private Pilot
Fostering practical education in —
Risk Management
Airmanship
Aerodynamics
Systems
Regulations
Airspace
Navigation
Flying Cross Country
The Traffic Pattern
Emergencies
Learning Strategies
Situational Awareness
Radio Procedures
Aviation Weather
Flight Planning
Becoming a pilot is the opportunity and thrill of a lifetime with unique joys and challenges. New students acquire one skill at a time in rapid succession until, seemingly miraculously, it comes together as flying an airplane. Fairly early in the training process, a student pilot will fly alone in an airplane, entirely responsible for his or her personal safety. To do this safely, and to continue on to success as a Private Pilot, students must begin with a practical education in the fundamentals.
Starting Your Journey
This fully-online ground school program presents the academic knowledge student pilots must learn to earn a Private Pilot Certificate. We've tailored the content to serve pilots not only in passing the written exam, for which graduates will receive an endorsement, but for the checkride itself and, most importantly, post-checkride life. Our unique training encourages pilots to think critically, apply knowledge, pursue mastery, and intentionally cultivate the confidence that characterizes exceptional aviators. Our contract with students is simple: work hard and we'll do the same.
A proper flying education never stops. Our programs are designed to help you make the most of your flight training while simultaneously promoting habits and mindsets that will serve you long after, perhaps even one day when you're teaching your own students.
Training Philosophy
We encourage pilots to anchor themselves to the "big picture", employing a heuristic mindset in planning, flying, and studying. Accordingly, our courses emphasize fundamental concepts that save lives, including risk management, decision-making, situational awareness, and aerodynamics. We use black-board style videos to present the gist of it, then we fuse written material, handouts, flashcard questions, study guides, and section quizzes to reinforce the knowledge pilots need to pass their checkride.
Your course includes
Simple, short lecture videos focused on helping you learn the fundamentals.
Full Flight Bag access with handouts that simplify complex topics and maneuvers.
Quizzes
Review quizzes after each section.
Flashcards
Over 200 questions to use for flashcards.
Study Guides
Comprehensive end-of-course study guide.
Instructors
Instructors are available by email and text to answer questions.
Community
Join our members-only Facebook Q&A group.
Maneuver's Course
Our Maneuver's Course is included for free.
FAA-Style Tests
At the end of your course, test yourself to see if you're ready.
Available Anywhere
Your course can be accessed anywhere with an internet connection.
Our instructor team is standing by to help!
Text
Text our support phone number to reach an instructor.
Email
Message your course instructor directly!
Andrew Moon
Corporate pilot, Gold Seal Flight Instructor and former FBO Director of Operations.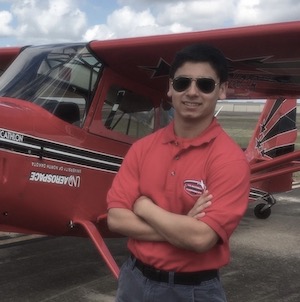 James Jacobson
Airline pilot and aerobatics instructor with clients nationwide.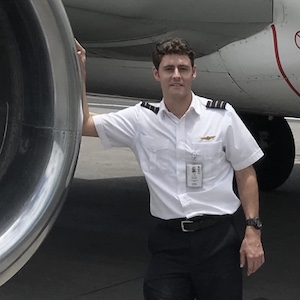 Jake Roach
Flight instructor and airline pilot with five transport category type ratings.
$49/mo or $149 one-time
Pay as you go and cancel anytime.
Written test reparation
Oral test preparation
FAA style practice tests
Written test endorsement
100+ lecture videos
200+ flashcard questions
End of course study guide
Quizzes to monitor progress
Learn at your own pace
100% online
Instructors available to help
Full Flight Bag access
"Flight Apprentice is amazing! It is simplifying everything… That will be where I'll send my students."
Christine
Flight Instructor
"Flight Apprentice and their easy access approach to online flight training made all the difference for me on my journey to a Private Pilot's Certificate. I am the type of person that typically needs to have information presented to me 4 different ways before I can understand it, but the way Flight Apprentice explains the material made things click instantly. Their handouts/graphics are amazing and their ability to explain difficult topics in common sense terms helped me feel well prepared for my Private Pilot Checkride. I would highly recommend them to anyone looking to start training!"
Blake
Former Student
"Both of these instructors deliver the sometimes difficult topics with an easy manner. They are pure professionals."
Kelly
Flight Instructor