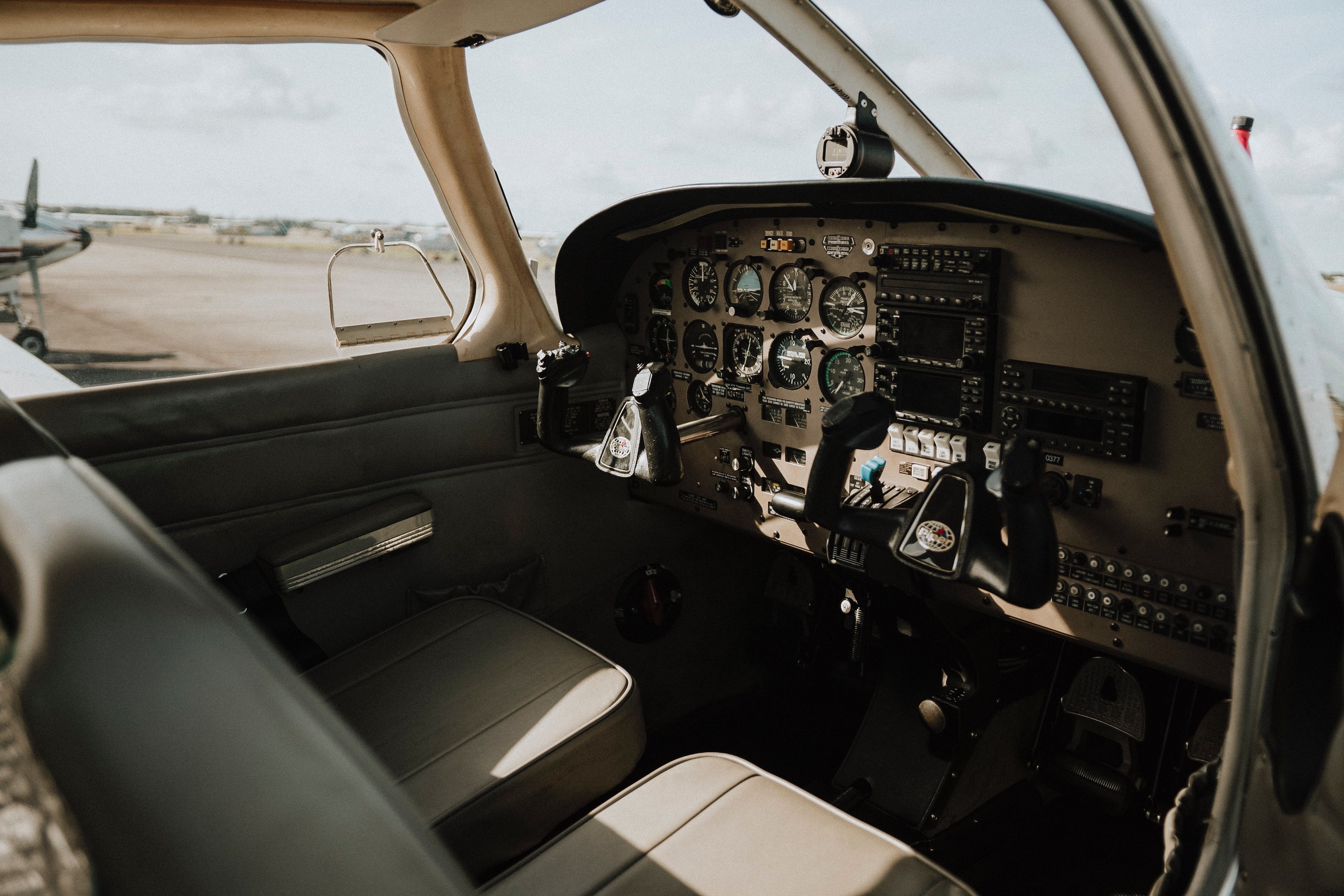 Make 2022 your year to soar.
Get 22% off forever with code "" at checkout.
Limited time offer. Expires ABC XX, 20XX
Subscription Options
Subscriptions are most cost-effective for students completing each course in 2-3 months. Each subscription tier includes all relevant pre-requisite content. All upgrades are pro-rated. Cancel anytime.
Starter
Jumpstart your training to save time & money!
Direct message your instructors.
Study with our iOS App
Full access to the content library
Comprehensive study guides
Learner
Everything from Starter, plus —
Practice FAA tests
Enrollment in each course's classroom forum.
FAA Written Test Endorsements at Graduation!
Aviator
Lifetime Access!
Lifetime access to everything from Learner, plus —
Access to all single courses as they are made available!
Frequently Asked Questions
What is ground school?
When new pilots learn to fly, they must study academic concepts and fly with an instructor. Ground school teaches the academic content to prepare pilots for several exams at the end of training.
When should I start ground school?
It's up to you. Some folks prefer to finish ground school before they fly. Others prefer to study concurrent with their flying. It's a personal preference and depends on your learning style.
How do I start flying?
Reach out to your local flight schools and take an introductory flight! If you have any questions about how to do that, reach out!
How long does the Private program take?
There are 102 lessons in the Private Pilot course. Some are relatively quick, and others require quite a bit of study. In total, we tell students to plan on 80 hours of preparation, but unless you are super-human we recommend spacing this out over at least a month.
What will I do in the Private program?
Our courses consist of simple blackboard lecture videos, lesson notes, practice exercises, review questions, and a resources library with study guides. We recommend starting with the lecture videos and lesson notes, studying your flashcards, and lastly doing the practice exercises.
What topics will I learn in the Private Pilot course?
Many including aviation regulations, aerodynamics, airplane systems, airspace, navigation, flight planning & more!
Is there a trial version?
No. But we do offer a 14-day money-back guarantee!
Do you offer bulk rates for instructors and flight schools?
Yes, only on a case-by-case basis. Reach out if you are interested!
Is my device compatible with Flight Apprentice ground schools?
Our program is compatible with all modern web-browsers including Chrome, Safari, Firefox, Edge and Internet Explorer. It is also fully mobile-compatible, so you can take it on the go! And if you have iOS we have an app on the App Store.
How does this course differ from other courses?
We use a very simple lecture style designed to build concepts from the ground up. We find that this process helps students grasp ideas more fully, which enhances their skill at applying concepts in the real-world. Although we prepare students for the written and oral exams, we are focused primarily on building well-rounded, confident, competent aviators.
Can I cancel my subscription?
Absolutely. You can cancel your subscription anytime from your account page.
Is my personal information safe?
Yes. We collect as little personal information as possible, and maintain high website security standards. Additionally, payment information is not stored on our website.
Do you offer a veteran's discount?
Yes, we offer a 10% veteran's discount on all our subscriptions and courses. Please email support@flightapprentice.com with a photo of your military ID to receive the discount.
How long does it take to complete the ground school program?
Total time varies by program and by student. Generally, we encourage students to plan for 80 hours of preparation each for the Private and Instrument courses, and 40 hours for Commercial.