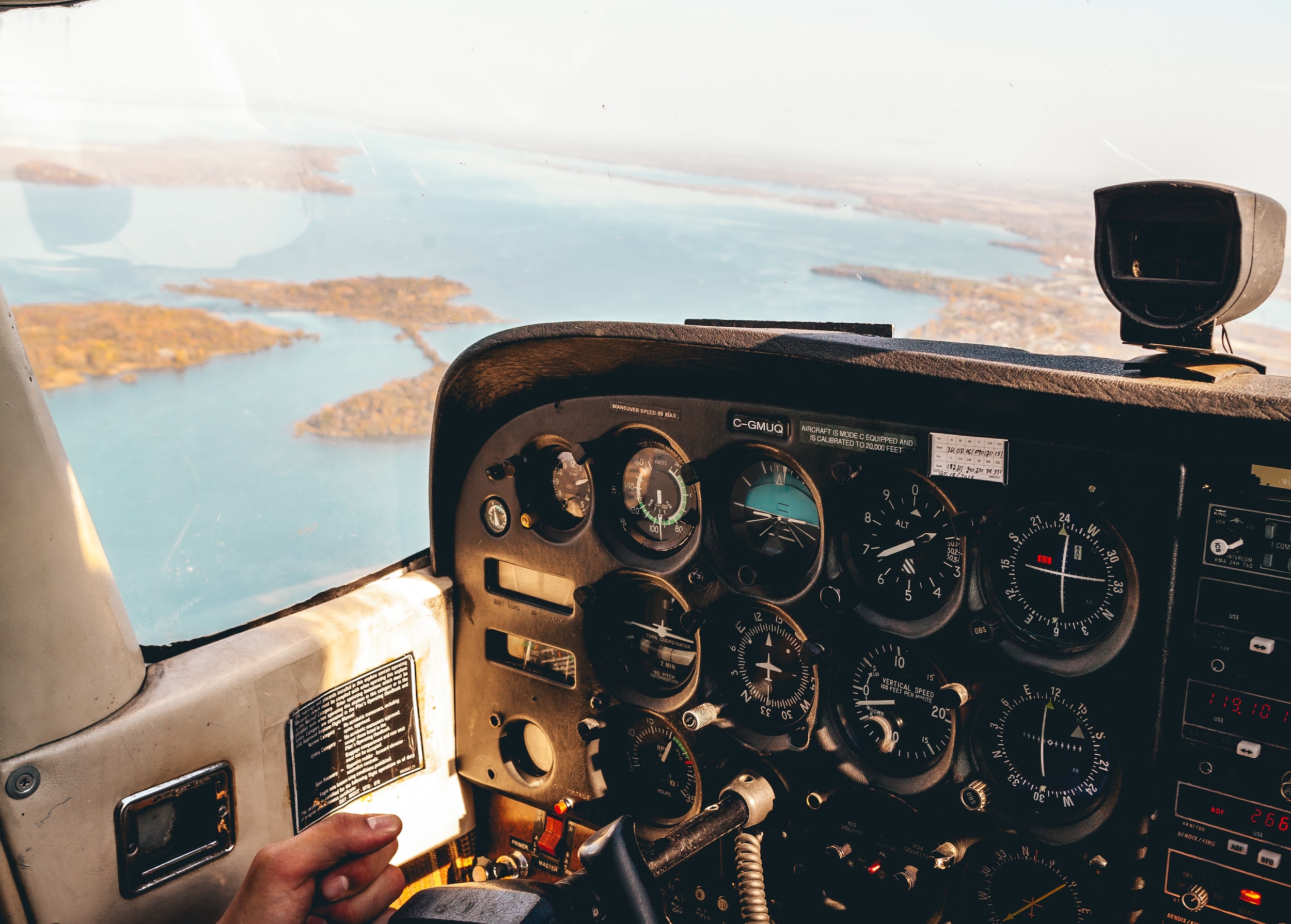 Make 2023 your year to soar.
Get 22% off forever with code "" at checkout.
Limited time offer. Expires ABC XX, 20XX
Course Catalog
Challenging courses, taught simply.
Subscription Packages
Maximize your learning and lower your training costs.
Basic
For future pilots who want to make the most of their first lessons.
$33/mo
Pause or cancel anytime.
---
What's Included:
Student Pilot Course
Study with our iOS App
Message your instructor
Full access to the content library!
Learner
For pilots ready to pursue a new certificate or rating. Our most popular package!
$49/mo
Pause or cancel anytime.
---
What's Included:
All Basic Package Features

Private Pilot Course

Instrument Rating Course

Commercial Course

Multi-Engine Course
Learn with classmates
FAA Test Endorsements
Aviator
For lifelong learners (that like value!)
$573
Lifetime Access.
---
What's Included:
All Learner Package Features

Lifetime access

!!

Enrollment in all future courses

.
Single Courses
Pay once and keep your course.
Frequently Asked Questions
Do I need to start flying before I enroll?

No, you can start your ground training any time! Some folks even prefer to finish ground school before they begin flight lessons.

Is this course Part 141 approved?

No, we operate under Part 61. But we work closely with students at many 141 programs to supplement their coursework.

What if I need help?

Our courses are designed to make this easy! You can message your course instructor directly, or ask your classmates in the classroom forum. Our team is here for you.

Do you offer bulk rates?

Yes, on a case-by-case basis with partner instructors and flight schools. If you're interested, reach out!

Is my device compatible?

Our program is compatible with all modern web-browsers including Chrome, Safari, Firefox, and Edge.

Do you have an app?

Yes, we have an iOS app for iPhone and iPad that can be download from the Apple App Store.

Can I cancel?

Yes, you can cancel anytime from your account page.

What is your cancellation/refund policy?

All courses and subscriptions have a two-week money back guarantee. We also refund payments made within the preceding three days of cancelling or downgrading a subscription.

How long does it take to complete?

The total time varies by program and by student. Generally, we encourage students to plan for 80 hours each for the Private and Instrument courses, and 40 hours for Commercial. But remember, it's not a sprint 😉

How is Flight Apprentice different from other ground schools?

One word: simplicity. We use a virtual blackboard where we draw and explain as we go, and it means you get to really understand the topic because you're watching it get built up from nothing!