Commercial Pilot
Every commercial pilot remembers their first dollar. It's a surreal experience to transition from paying to fly to being paid to fly. A commercial certificate opens up wide-ranging opportunities in aviation, from operating scenic tours, conducting aerial surveys, working for an air carrier, or further training pursuing a flight instructor certificate.
The keyword in commercial flying is mastery. Most of the knowledge and maneuvers in commercial flying are learned while training to become a Private Pilot. The focus now is on refining these skills to a level appropriate for a commercial pilot. This means mastering your airplane through all phases of flight and high command of the knowledge required of a commercial pilot.
Training Philosophy
As a soon-to-be pilot for hire, it's estimable to make the pursuit of mastery a bedrock of your career. A perk of many flying jobs is the general lack of day-to-day oversight from superiors. Systemic safety is your responsibility. Our course gets you started by laying out the foundations of what it means to be a commercial pilot including the often-confusing discussion of the specific privileges and limitations of a commercial certificate. Along the way, we'll polish-up for the written test and the oral exam. Most importantly, you'll have a stable foundation as you embark on your journey as a commercial pilot.
Your course includes
Simple, short lecture videos focused on helping you learn the fundamentals.
Full Flight Bag access with handouts that simplify complex topics and maneuvers.
Quizzes
Review quizzes after each section.
Flashcards
Over 200 questions to use for flashcards.
Study Guides
Comprehensive end-of-course study guide.
Instructors
Instructors are available by email and text to answer questions.
Community
Join our members-only Facebook Q&A group.
Maneuver's Course
Our Maneuver's Course is included for free.
FAA-Style Tests
At the end of your course, test yourself to see if you're ready.
Available Anywhere
Your course can be accessed anywhere with an internet connection.
Our instructor team is standing by to help!
Text
Text our support phone number to reach an instructor.
Email
Message your course instructor directly!
Andrew Moon
Corporate pilot, Gold Seal Flight Instructor and former FBO Director of Operations.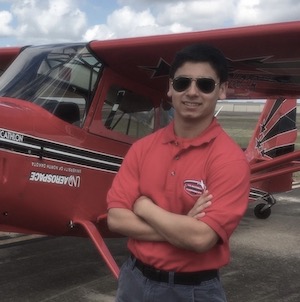 James Jacobson
Airline pilot and aerobatics instructor with clients nationwide.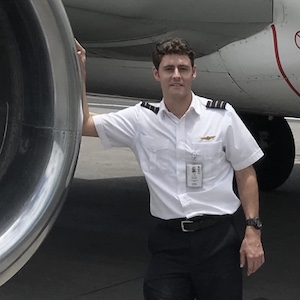 Jake Roach
Flight instructor and airline pilot with five transport category type ratings
$49/mo or $199 one-time
Pay as you go and cancel anytime.


Written test reparation
Oral test preparation
FAA style practice tests
Written Test Endorsement!
End of course study guide
Part 119 Guide
Learn at your own pace
100% online
Full Flight Bag access
"You keep it simple and it's really helping me SO much not to be overwhelmed."
Julia
Former student
"Flight Apprentice is amazing! It is simplifying everything… That will be where I'll send my students."
Christine
Flight Instructor
"Both of these instructors deliver the sometimes difficult topics with an easy manner. They are pure professionals."
Kelly
Flight Instructor