Flight training is a lot more than just taking flying lessons. Student pilots must learn about a range of topics including aerodynamics, flight controls, aeromedical factors, physiology, weather, and regulations. Online ground school is one method of learning this knowledge, either in addition to or in lieu of, a textbook.
Our courses emphasize practical risk management, situational awareness, decision making, and aerodynamic consciousness. We also encourage our students to find out how they learn best and dedicate themselves to maximizing their learning. Our mission is to graduate pilots with a level-headed knowledge of the sky, airplanes, and of themselves as pilots and lifelong learners.
We're also enthusiastic about inspiring and motivating the next generation of pilots. To that end, we partner with 501(c)(3) non-profits and other businesses to educate, inspire, and provide for tomorrow's pilots.
Our Story
We met as members of a flight school at the Auburn Airport in the Sierra Nevada foothills of northern California. Our tightknit airport community of passionate airline, military, agricultural, and hobbyist pilots and instructors presented us with a community of mentors. Even as instructors, we were apprentices to most, and every day had the opportunity to glean a little more knowledge! As we transitioned to other flying careers, we recognized the value of this formative experience and realized that few pilots are granted such wonderful opportunities.
Together, we decided to make that experience a little more accessible. We identified the lessons and qualities we wished to instill in future pilots, and crafted a training program to suit them. We think that every pilot deserves the opportunity to approach flying as an apprentice learning a craft — not just as a student training for a test.
The Team
Andrew Moon
Andrew is a corporate pilot and Gold Seal Flight Instructor with experience in dozens of airplanes including the Cessna Citation and Pilatus PC-12. He is the Assistant Chief Flight Instructor of a Part 141 Flight School, a part-time Sheriff Department Pilot, and a former FBO Director of Operations. Andrew began flying after high school, attended Spartan College in Tulsa OK and is a passionate, down-to-earth instructor.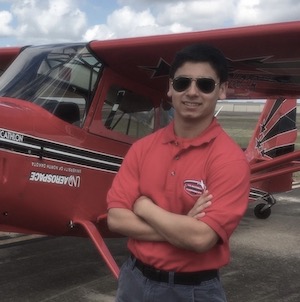 James Jacobson
James is an aerobatics and tailwheel instructor and an airline pilot. His aerobatic clients include aerobatic and upset recovery training centers and the Extra Aircraft North American dealership. He is a dedicated instructor and enjoys watching pilots build their confidence and comfort level throughout the flight envelope. He graduated from the University of North Dakota with a B.S. in Commercial Aviation. When he's not inverted, James is an airline pilot flying the CRJ series.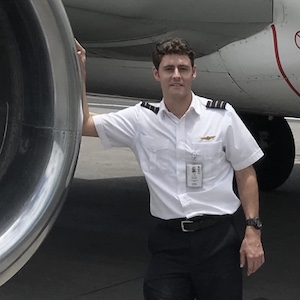 Jake Roach
Jake is a major airline pilot and flight instructor. He has type ratings and line experience in five different transport category airplanes including the Boeing 737. Prior to joining the airlines, he was a flight instructor at multiple Northern California flight schools where he co-developed training materials to simplify and improve his student's training process. Jake graduated with a B.S. in Aviation Science from Utah Valley University.

Mach 5 Aviation
Auburn, CA
Mach 5 Aviation is a full-service FBO at the Auburn Municipal Airport (KAUN) in Auburn, CA. They are contagiously passionate about inspiring the next generation of aviators and regularly host events like elementary school tours and the California Capital Airshow's annual Positive Altitude event, which introduces hundreds of Sacramento youth to the many opportunities available in aviation.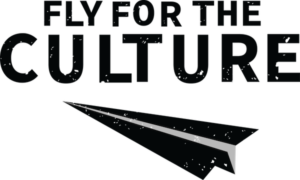 Fly For The Culture
Charlotte, NC
Fly For The Culture is a 501(c)(3) non-profit headquartered in Charlotte, NC which promotes racial and cultural diversity in aviation careers. It was founded by two military pilots who work diligently with organizations including flight schools and local school districts to encourage, inspire and mentor youth in aviation.

Aerospace Museum of California
Sacramento, CA
The California Aerospace Museum at the McClellan Airport (KMCC) in Sacramento, CA features dozens of military and civilian static aircraft displays, including the A-10 Warthog and F-14 Tomcat. It additionally has a main exhibit hall that features an ever-changing series of exhibits. Its volunteer team includes many retired pilots, some who help restore vintage airplanes.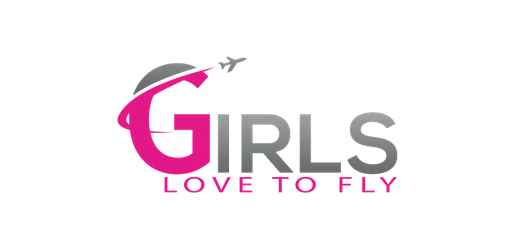 Girls Love to Fly
Roseville, CA
Girls Love to Fly founder Jamie Lou Waterhouse never wanted to fly — until she got to fly a business jet. Since then, she can't get enough! Now a commercial pilot and proud airplane owner, Jamie Lou is focused on encouraging more women to join the ranks of career pilots. She hopes to use mentorship and networking to capitalize on the career-pilot shortage and boost the percentage of female career pilots well above the 4% at which it currently stands.