Our Mission

: Confident, Competent Aviators.

Flight training is a lot more than just taking flying lessons and reading a textbook. Student pilots must learn about topics including aerodynamics, risk management, flight controls, physiology, weather, and regulations. Our courses emphasize practical application of academic content. It's not enough for pilots to simply have knowledge: they must know when and how to apply that knowledge in the pursuit of safety. Our mission is to graduate aviators who are appropriately confident, competent fliers, and future stewards of aviation.

We're also enthusiastic about inspiring and motivating the next generation of pilots. To that end, we partner with 501(c)(3) non-profits and other businesses to educate, inspire, and provide for tomorrow's pilots.
Our Story
We met at the Auburn Airport in the Sierra Nevada foothills of northern California. It's a tight-knit airport community of airline, military, agricultural, and hobbyist pilots and instructors. Even as instructors, we were apprentices to most, and every day had the opportunity to glean a little more knowledge! As we transitioned to other flying careers, we recognized the value of this formative experience, and realized that few pilots are granted such a wonderful opportunity.
We decided to promote that experience through a fundamentals-based curriculum that includes practical knowledge that is more commonly learned through a mentor-apprentice relationship. We think that every pilot deserves the opportunity to approach flying as an apprentice learning a craft — not just as a student training for a test. And we think their future passengers deserve it too.
Instructors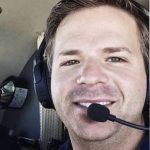 Andrew Moon
Andrew is a Gold Seal Flight Instructor, Part 141 Chief Instructor, and corporate jet pilot. He's also a former flight school Director of Operations, and part-time pilot for a local Sheriff Department. He's laid back, down-to-earth, and enjoys helping his students keep things simple. Andrew is the primary instructor for our Instrument and Multi-Engine Ground Schools.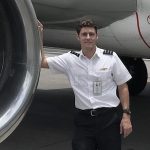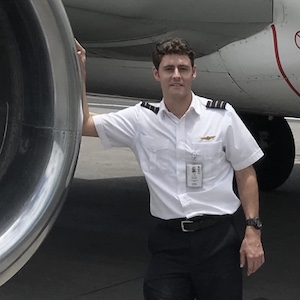 Jake Roach
Jake is a flight instructor and advanced ground instructor with teaching experience at part 141 and part 61 flight schools. He's also a pilot in the airlines, where he's worked in both cargo and passenger operations, and holds a B.S. in Aviation Science from Utah Valley University. He helps us develop written and visual content to make our students' learning effective and efficient! He is the primary instructor for our Private Pilot Ground School.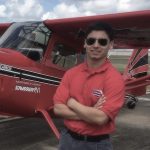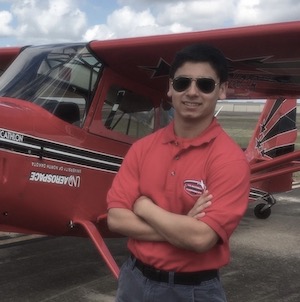 James Jacobson
James is a aerobatics and tailwheel instructor, specializing in the Super Decathlon and Extra 300 series. He's an aerodynamic aficionado, and loves helping students understand advanced aerodynamic concepts. James is also an airline pilot, and holds a B.S. in Commercial Aviation from the University of North Dakota. He is the primary instructor for our Commercial Ground School.
Partners
We proudly partner with other organizations who share our mission of inspiring tomorrow's aviators, including: