Course Content
We designed the Pilot Proficiency course to allow our users to access much of our great content without paying for a full price Ground School. We know there are many pilots out there seeking to continually improve, expand their knowledge base and stay sharp, whether in general, or to prepare for a flight review. This course gives you access to over two dozen lecture videos, all the Flight Bag content, and even includes our Private Pilot Course Study Guide and FARs Summaries.
This course contains 60 lessons organized into the following sections —
Risk Management
The Pilot
Stick and Rudder
Flight Maneuvers
The Airplane
Airspace, ATC and Regulations
Navigation and Flight Planning
Environmental Factors
Continuing Education
Our blackboard lecture videos present complex ideas simply. They are to the point — no mid-lecture marketing gimmicks or long tangents. Our entire focus is helping you learn well, and our material is organized accordingly.
Graphical Handouts
Dozens of handouts and study guides to complement video-learning and provide quick-access to complex topics.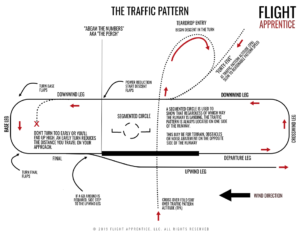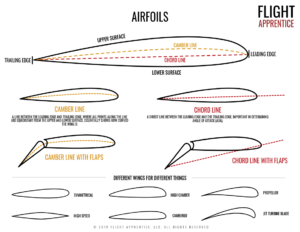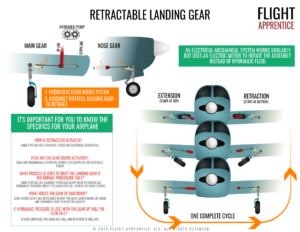 These elegant handouts help students visualize difficult topics like the mechanics of raising landing gear, or changing aerodynamic forces across an airfoil. Relevant handouts are included in each lesson and accessible any time in the Flight Bag, so that you can return to them any time you want.
"Thank you for explaining pressure altitude in a more simplified way! You keep it simple and it's really helping me SO much not to be overwhelmed."
"Flight Apprentice is amazing! It is simplifying everything... That will be where I'll send my students."
Christine
Flight Instructor
"Both of these instructors deliver the sometimes difficult topics with an easy manner. They are pure professionals."
Course Instructors
Andrew and Jake instructed together for several years, and they have very similar instruction philosophies. Both now bring their knowledge and skill from other flying careers to Flight Apprentice to give students a well-rounded education. They are passionate about helping students gain practical knowledge so that they can apply their skills as confident aviators.
Satisfaction Guaranteed
If you use the course and decide it isn't what you're looking for within two weeks, we'll refund your money, no questions asked.