Andrew Moon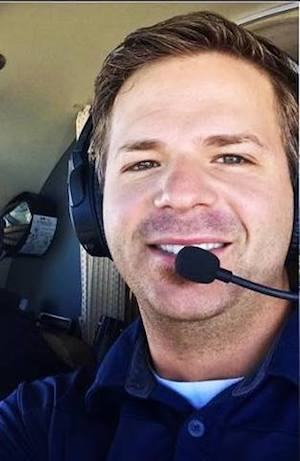 Experience
---
Andrew is a corporate pilot and Gold Seal flight instructor (CFI, CFII, MEI) from Northern California. He has instructed in a wide variety of general aviation aircraft, including Beechcraft, Cessna, Cirrus and Piper, and has significant experience in the Cessna 310, 421, Piper Navajo and Beechcraft Baron. In his corporate job he flies a variety of light-twin and turbine models including the Cessna Citation and Pilatus PC-12.
A Gold Seal instructor since 2016, Andrew has earned a solid reputation with students as a personable, patient, and funny instructor who's dedicated to their development as a pilot.
Background
Andrew grew up in Grass Valley, CA. After high school, he attended Spartan College in Tusla, OK before completing his flight training in San Diego, CA. In 2013, he moved back to northern California to instruct at the Auburn Municipal Airport. There, he gained experience as an instructor and was quickly promoted to General Manager and Assistant-Chief Instructor. In 2016, Andrew began to work as a corporate pilot in Sacramento, where he has flown a variety of airplanes across the country. He is currently PIC on a Cessna Citation, Pilatus PC-12, and Beechcraft Baron. In 2017, he co-founded Flight Apprentice, and is one of the voices behind Flight Apprentice's many video lectures.
Andrew is deeply rooted in his community, and frequently attends local schools and organizes airport tours to encourage young people to consider aviation careers, in addition to many community responsibilities outside of aviation. He and his wife Callie live in Grass Valley with their son and daughter.
Certificates and Qualifications
Certificated Flight Instructor -ASEL -AMEL -Instrument; 3000+ hours total time including over nearly 2,000 hours dual given. Gold Seal Instructor since 2016. Experience in a variety of light-twin trainers as well as most single-engine trainers.
Availability
Andrew's schedule varies widely, and is often booked. We recommend you email or call him to explore his availability.