All Online Ground School Courses Feature...
In a perfect world, every aspiring pilot would learn ground school information in the classroom from well-organized lectures. We think our virtual blackboard lessons are a close second. Each lesson starts from scratch, and lessons are to-the-point. No death-by-powerpoint, or mid-lecture marketing gimmicks. Your learning is our focus, and the material is organized accordingly.
Graphical Handouts
Dozens of handouts and study guides to complement video-learning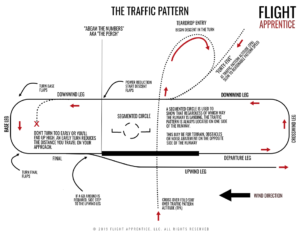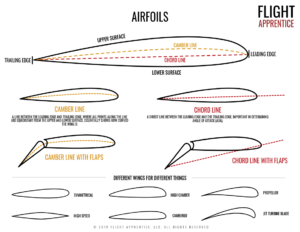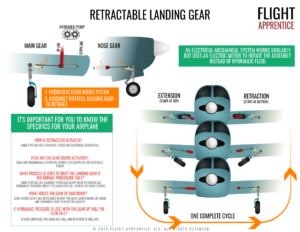 These elegant handouts help students visualize difficult topics like the mechanics of raising landing gear, or chaining aerodynamic forces across an airfoil. Relevant handouts are included in each lesson and accessible any time in the Flight Bag, so that students can return to them any time they want.
"Thank you for explaining pressure altitude in a more simplified way! You keep it simple and it's really helping me SO much not to be overwhelmed."
"Flight Apprentice is amazing! It is simplifying everything... That will be where I'll send my students."
Christine
Flight Instructor
"Both of these instructors deliver the sometimes difficult topics with an easy manner. They are pure professionals."
Course Instructors
Andrew and Jake instructed together for several years, and they have very similar instruction philosophies. Both now bring their knowledge and skill from other flying careers to Flight Apprentice to give students a well-rounded education. They are passionate about helping students gain practical knowledge so that they can apply their skills as confident aviators.
Support Tomorrow's Aviators
Every time you subscribe to a Flight Apprentice course, we set aside a donation of 6 months of course access which we donate to someone else. Often these donations are made through certified 501(c)(3) non-profit organizations like museums.
Satisfaction Guaranteed
If you use the course and decide it isn't what you're looking for within two weeks, we'll refund your money, no questions asked.